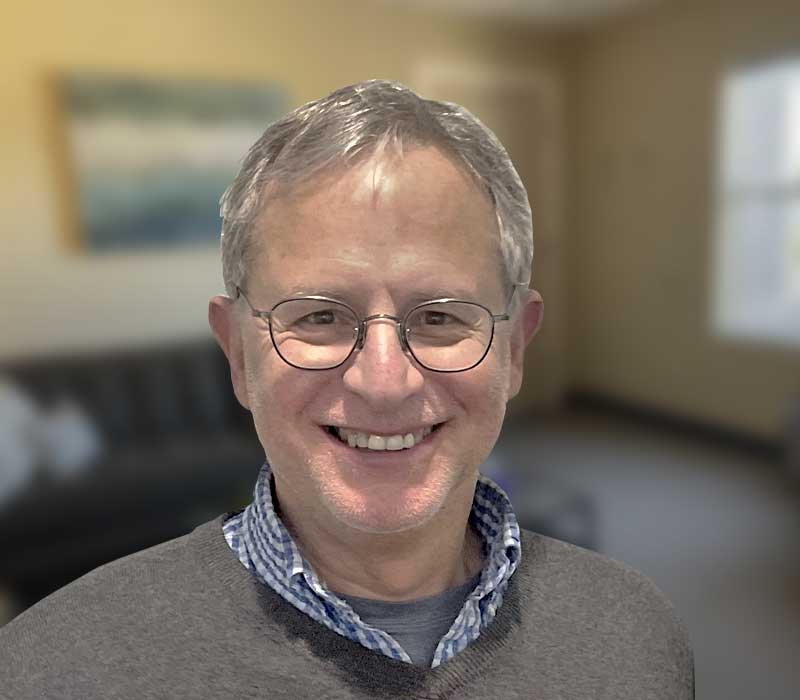 Insurances Accepted:
Private Pay Only
Fees:
Private Pay: Individual $175
Private Pay: Couples/Families $175
Office Location:
Private Office - Greenlake
6869 Woodlawn Ave North, Suite 204
Seattle, WA 982115



Clients describe Ross as an oasis of heart and spirit.
His therapy style is forthright, sincere, and connecting.
As a grief therapist, I have decades of experience as a funeral director. I've helped thousands of individuals and families work through their grief and navigate all the painful and confusing emotions that come with it. This experience informs my work as a grief therapist today. I empower clients to find meaning in the wake of their loss. The goal is to help them create a new life for themselves while still honoring the memory of their loved one.
I also specialize in couples counseling. I've always found that my gentle therapeutic presence works well for couples experiencing conflict. With my specialized training in Gottman Method therapy, I can help couples improve their communication, dissolve conflict, and deepen their love for each other.
Additionally, I offer discernment counseling for couples who are on the fence about their marriage or relationship. Discernment counseling is usually more of a short-term commitment than couples therapy, since the goal is to help people figure out if they want to stay together or not. The great thing about this approach is that it allows couples to take the long view of their relationship, helping them see the big picture and reducing their tendency to make impulsive decisions.  
Whether you're mourning the loss of a loved one or struggling with relationship issues, my goal is to provide an atmosphere of warmth and openness. After all, I believe that a feeling of safety is essential for effective therapy. This is the cornerstone of my approach. I want you to feel heard, seen, and accepted for who you are.
Education:
BA, Antioch University
MA, Antioch University
Trainings:
Gottman Levels 1-2
Discernment Counselor training with the Doherty Relationship Institute
Certified in Grief Education from grief expert David Kessler.
Licensed Marriage and Family Therapist Associate, State of Washington, License MR61258566
Member of American Association of Marriage and Family Therapists & Washington Association of Marriage and Family Therapists.