How to Handle Finances in a Relationship with Evonne Noble, MA, LMHC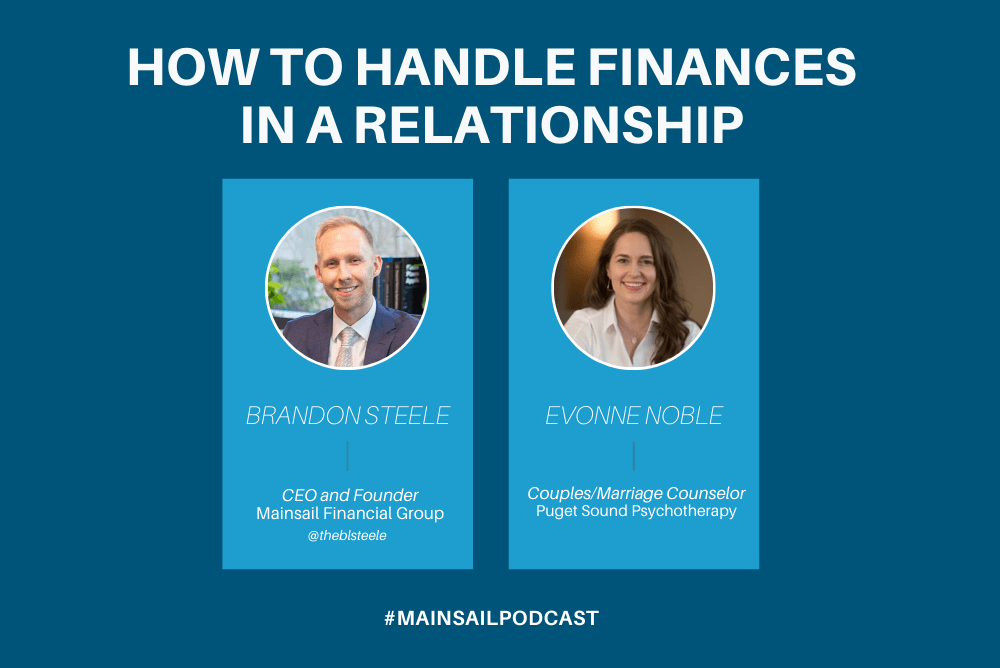 How to Handle Finances in a Relationship with Evonne Noble, MA, LMHC
What is one area that most couples struggle with? Finances. No matter where you are at in your relationship, managing finances can be a challenge. In this conversation, psychotherapist Evonne Noble joins Brandon to how to handle finances in a relationship and how to handle money conversations as a couple.
Evonne Noble, MA, LMHC is the owner and CEO of Puget Sound Psychotherapy in the Madison Valley neighborhood of Seattle. She offers counseling services and co-manages her vibrant group practice. She specializes in working with couples and families, but also see individuals experiencing anxiety, relationship challenges, parenting, work stress/conflict, and other life challenges.
When she is not working with clients, Evonne enjoys walking, biking, hiking, swimming, and gardening. When not outside, she prefers to be reading, writing, or cooking for friends and family.
Listen to the podcast here.
Originally posted at mainsailfg.com. Written by Brandon Steele.