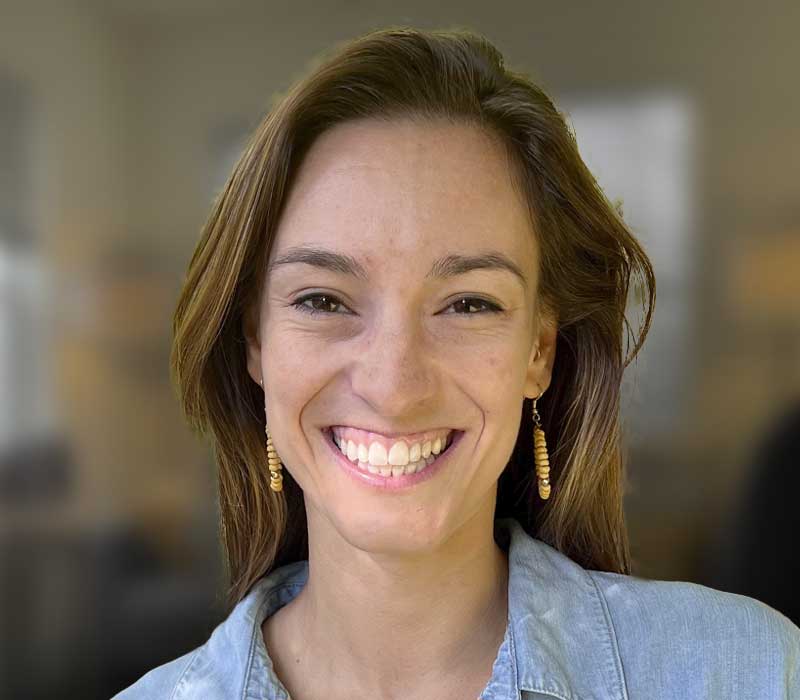 she | her
Insurances Accepted:
BlueCross ( Premera), Lifewise, Premera
Fees:
Private Pay Individual: $150

Office Location:
Main Office
2719 E Madison St, #300
Seattle, WA 98112



Clients describe her as willing, wondering and deeply human.
Genevieve's therapy style is friendship oriented, experiential and gentle.
I believe that humans thrive when we expose our true self in a loving, secure, and attuned relationship. To be seen and known fully in relationship is the foundation for healing, integration, and finding a home within ourselves. Because of this belief, my practice focuses on forming a trusted therapeutic relationship first. Together, I hope we can expand your tolerance for difficult emotions, develop more self-compassion, and bring clarity, power, and respect for who you are. As we discuss situations in your present life, I hope to connect how past traumas may still affect you, bringing hope for your future.
I am passionate about helping individuals with their relationship with themselves and I am eager to understand what it is like to be you! My approach is trauma informed, somatically aware, mindful, and based on lived experience. I am always in search of the root of the problem so that we can create lasting and sustainable change. I am slow paced, gentle, highly sensitive, and direct. I can hold a lot of complexity at the same time, hoping to move clients out of binary thinking toward more fluidity.
I have special interests in working with identity formation, shame, grief and loss, depression, medical complications, and spirituality with individual adults of all ages. I have 4 years of experience working within healthcare settings, with clients of high acuity and in crisis. My work is rooted in psychodynamic theory and informed by relational theory, Jungian psychology, existential theory, interpersonal neurobiology, and Christian theology.
EDUCATION:
BA in Religion, BS in Public Health from Furman University in Greenville, SC
MA Counseling Psychology from The Seattle School of Theology and Psychology
TRAININGS:
Shame-Informed
Trauma-Informed
Religion/Spirituality
Motivational Interviewing
IFS informed