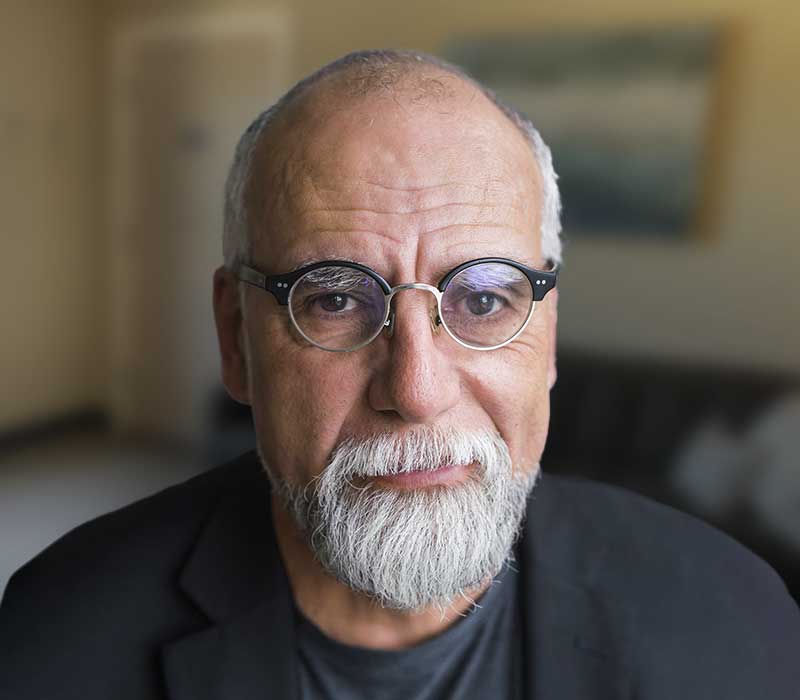 he/him
Insurances Accepted:
Aetna, BlueCross (Premera), BlueShield (Regence), First Choice Health, Kaiser HMO, Kaiser PPO, Lifewise, Premera, Regence
Fees:
Private Pay: Individual $175

Office Location:
Telehealth Only





Experienced, humorous, and engaged are some ways clients describe Gabe.
His approach to therapy is empowering, grounding, and supportive.
I have served for over 40 years as a therapist and consultant to children, adults, families, and organizations. My interest in and understanding of healthy development, emotional self regulation, interpersonal neurobiology, and healthy attachment informs how I support clients of all ages. My focus is on helping my clients to better cope, care for, and support themselves, in whatever circumstances they find themselves.
I have served as a clinical consultant to the Oregon Child Welfare system, as program director for a psychiatric child day treatment program, and since 2002, a national consultant with the Child Welfare Policy and Practice Group.
Over the last 25 years, I have taken a special interest in the growing body of research about brain development, attachment, trauma and the impact of that trauma on children, the people who care for them, and the adults who have grown up with trauma.
Education:
BA, Loyola Marymount University, Communication Arts, 1977
MS, Western Oregon University, Clinical Child and Youth Work, 1990
Trainings:
Parenting with Head and Heart: Balancing Nurture and Structure
Trainings inAutism Spectrum Disorder, Post Traumatic Stress Disorder, Attention Deficit Hyperactivity Disorder, and other learning disabilities.
Strength-based, needs-driven treatment planning for family team meetings
Circle of Security Parenting (Hoffman, Cooper, & Powell)
Daniel Siegel (Parenting From The Inside Out, The Power of Showing Up)
Ross W. Greene ("The Collaborative Problem-Solving Approach": The Explosive Child, Raising Human Beings)