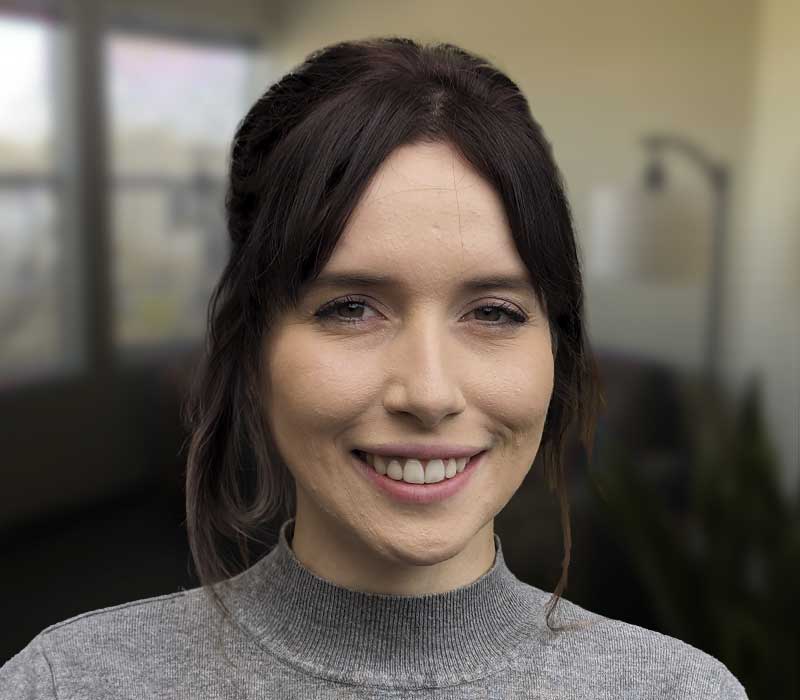 she/her
Insurances Accepted:
Aetna, BlueCross (Premera), BlueShield (Regence), First Choice Health, Kaiser HMO, Kaiser PPO, Lifewise, Premera, Regence
Fees:
Private Pay: Individual $150

Office Location:
Main Office
2719 E Madison Street
Seattle, WA 98112



Chelsey's clients describe her as genuine, non-judgmental, and considerate.
Her therapy style is collaborative, culturally attuned, and empathetic.
Therapy with me can differ based on your needs, age, and culture. I am person-centered by nature, which for me relates to being able to see people holistically. We each have our experiences that shape how we move through this world. My goal is to mutually work with you with an approach that includes therapeutic techniques from Person-Centered, Cognitive Behavioral Therapy (CBT), Expressive Arts, Play Therapy, Yoga/ Mindfulness, Solution-Focused, and Eco Therapy.
Children (ages 3-10) are highly encouraged to join me in Child-Centered Play Therapy. Children communicate best through play, and play can provide a safe environment to explore their thoughts and the challenges they experience outside the playroom.
Currently, my openings are available to children, adolescents, and young adults. In-person and telehealth options are available depending on the age of the client. I look forward to working with you!
EDUCATION:
BS, Ball State University, Anthropology
MA, City University of Seattle, Clinical Mental Health Counseling
TRAININGS:
Child-Centered Play Therapy (CCPT)
Play Therapy: Gender-Affirming, Neurodivergent Children, Racial Trauma
Understanding the Impact of Trauma
Promoting First Relationships & Parenting in Recovery
LGBTQ+ Competency
Youth with ADHD