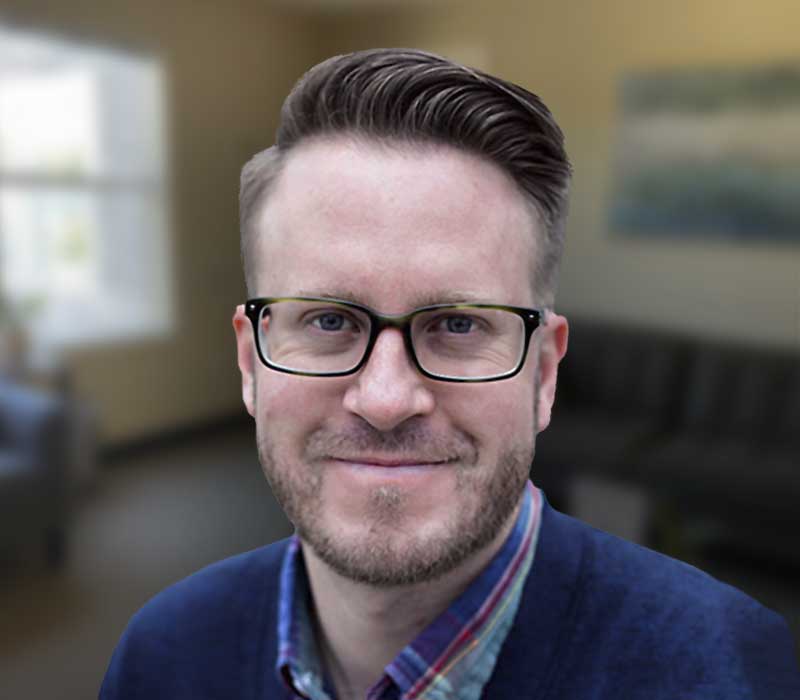 Insurances Accepted:
Fees:
Private Pay: Individual $150
Private Pay: Couples/Families $225
Office Location:
Telehealth Only





John's clients describe him as motivational, and mindful.
John's therapy style is collaborative, enriching, and evidence-based.
I have over 10 years of experience providing counseling services across diverse populations. I feel enriched to work in this capacity and I value a collaborative and genuine approach. I often work with individuals and couples to help find clarity, gain insight, discover new strategies, and support healing. My work with couples is heavily influenced by the Gottman method, of which I've completed levels 1, 2 and 3 of training.
My influence is informed by evidence-based practice and the following modalities: cognitive-behavioral therapy (CBT), motivational interviewing, mindfulness, eye movement desensitization and reprocessing (EMDR), and dialectical behavioral therapy (DBT).
Education:
BA, Eastern Washington University, Psychology
MA, Eastern Washington University, Social Work
Trainings:
CBT
EMDR
Gottman Levels 1-3
Dialectical Behavioral Therapy (DBT)
June 2016
University of Washington – Seattle, WA
Certificate in Guardianship 
September 2015
Robert Douglas and Associates – Seattle, WA
EAP Critical Incident Response 3
February 2014
Humanitarian Assistance Programs – Seattle, WA
Eye Movement and Desensitization Rehabilitation (EMDR): Phase I and Phase II
July 2012
University of Washington – Seattle, WA
Geriatric Mental Health Specialist Certificate
October 2011 – June 2012
Seattle Central Community College – Seattle, WA
Completed recommended coursework towards chemical dependency professional license