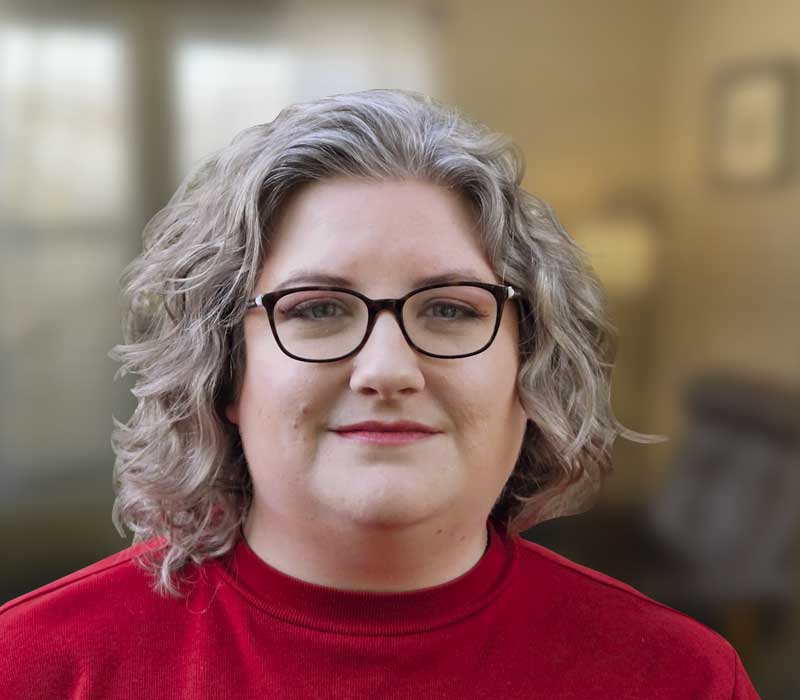 she/her
Insurances Accepted:
BlueCross (Premera), BlueShield (Regence), First Choice Health, Kaiser HMO, Kaiser PPO, Lifewise, Premera, Regence
Fees:
Private Pay: Individual $130

Office Location:
Telehealth Only





Alex's clients characterize her as caring, open, and sincere.
Her approach to therapy is responsive, adaptive, and nonjudgemental.
Many clients I work with experience cyclical worrying, negative thinking, poor self esteem, difficulty in relationships, or struggle managing emotions. I have two specific areas of focus in my practice, trauma and parenting.  
As a trauma therapist, I work with clients who have experienced any kind of trauma, but particularly those who identify as having developmental trauma (early, repeated trauma as a child or adolescent). In working with trauma, I utilize a combination of cognitive (thought-based) therapies and somatic (body-based) therapies in order to address how trauma affects both our brains and our bodies.
As a parenting therapist, I work with parents to explore childhood experiences, personal values and individual triggers that can affect how we engage with and respond to our children. In addition, this work can involve education on child development or working on specific skills such as: approaching difficult conversations with children, managing challenging behaviors, and so on. My approach to understanding childrens' behavior looks at challenging behaviors as an indication of an unmet need or un/underdeveloped skill, as opposed to a child being uninterested, willfully defiant, or "lazy".
My training includes a Certificate in Traumatic Stress Studies from the Trauma Research Foundation, led by renowned trauma expert, Bessel van der Kolk.  I also earned an Infant/Family Clinical Practice Certificate at the Harris Infant and Early Childhood Mental Health Training Institute, which informs my work with developmental trauma and how attachment with caregivers affects a person's development from infancy through adulthood. In addition, I worked for five years as an in-home parent educator for the Parents as Teachers program, developing a foundation of effective support for parenting. 
I welcome working with persons of all races, ethnicities, sexual orientations, gender identities, religions, abilities, body types, and socioeconomic statuses.  I try sincerely to recognize the dynamics of intersectionality in my work with clients.
When I'm not working, I enjoy exploring the outdoors with my husband and son; curling up with a good book and a cat (or two…or more!); listening to nerdy podcasts; and purchasing craft supplies that may or may not be used one day.
Education:
BA in Humanities, Seattle University, 2008
Bachelor of Social Work, Seattle University, 2008
Master of Social Work, Arizona State University, 2012
Trainings:
Certification in Traumatic Stress Studies, Trauma Research Foundation
Infant/Family Clinical Practice Certificate, Harris Institute