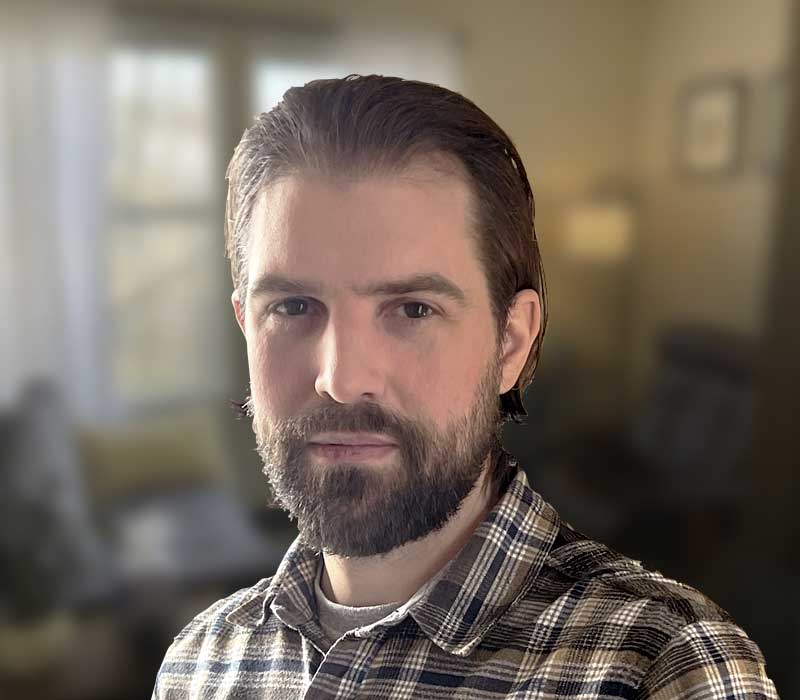 Fees:
Private Pay: Individual $150

Office Location:
telehealth only
David's clients describe him as accepting, focused, and dependable.
His therapy cultivates a sense of awareness, trust, and safety.
My practice is based on Existential and humanistic philosophy, which means that I show up as I am with the intention of holding the space and trust that is necessary for therapy to work. My professional focus is towards grief and trauma work, and am trained in Eye Movement Desensitization and Reprocessing (EMDR). I also enjoy working with issues around life transitions, relationships, anxiety, depression, and acute mental illness, and have experience with Acceptance and Commitment Therapy (ACT), Cognitive Behavioral Therapy (CBT), Dialectical Behavioral Therapy (DBT), Internal Family Systems (IFS), and mindfulness/somatic awareness.
I have experience working in mental health since 2013 with individuals and groups working in varying capacities, including a psychiatric hospital, a community mental health center, a neighborhood recovery center, and a crisis and suicide prevention hotline. It has been my passion to support individuals who carry the burden of trauma and other difficult mental health struggles, and to help destigmatize the taboos around mental illness. I have an MA in Psychology from Seattle University's Existential Psychology and Phenomenology program, and my BA in psychology from the University of Washington with a minor in Philosophy.
I consider it a privilege to work in this capacity with people dealing with inner struggles in this chaotic world. We often spend copious amounts of energy doing battle within ourselves, blaming ourselves for things outside of our control, and therapy can certainly provide a pathway towards finding inner peace.  We often have a plethora of choices before us, but our perceptions are limited through our childhood experiences, gender, deeply held beliefs, trauma, etc. Through awareness and self-compassion we can discover a kinder way of relating to ourselves and the world around us.
Education:
BA, University of Washington, Psychology w/minor in Philosophy
MA, Seattle University, Existential Psychology and Phenomenology
Trainings:
EMDR Institute Basic Training, Grief Counseling
Acceptance and Commitment Therapy (ACT)
CBT